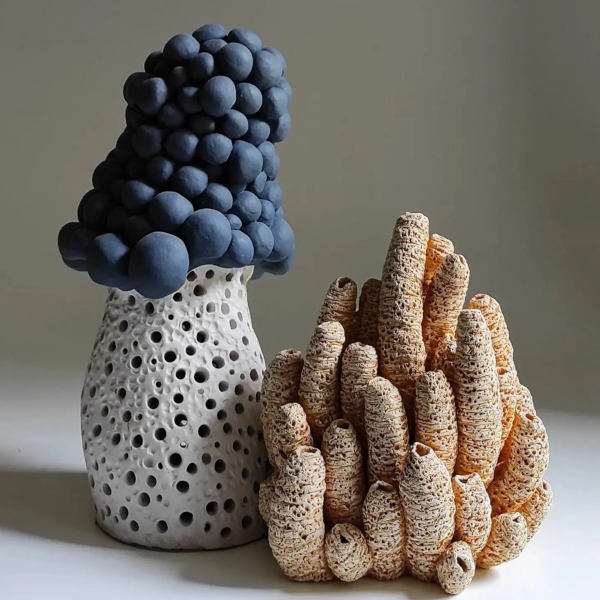 Masterclass sculpturing with Carlos Cabo – 15 en 16 april 23
More than form or color, texture is what preoccupies Carlos Cabo as he sculpts. The Spanish artist is drawn to the tactile qualities of clay and the possibilities inherent in its malleability. Texture "is what gives (a work) personality, what individualizes it, and essentially differentiates it from other similar pieces," he says.
"I would dare to say that the texture is more than the skin of the piece. It is the representation of its genetic code."
This workshop is scheduled on 15-16th of April, from 10 tot 16pm. This workshop is given in French and English.
In this two-day workshop, Carlos Cabo will show his unique approach to creative ceramic sculpture. In this sense, he will give the keys of how to do it. But we will not stay in the field of theoretical considerations. We will go into practice by elaborating two pieces: one from the "Human Anatomy" series, and another from the "Organic Geometry" series or perhaps from the "Dreaming the Sea" series.
During the first day, the objective is to give the two pieces an essential shape and allow them to acquire enough consistency during the night to be able to continue working with them on the second day.
On the second day, we will carry on the elaboration of the pieces, applying textures and, if possible, pigments and sigillata.
Included:
tools & clay
water, coffee and tea
To bring:
For sculptors, ceramicists and creatives.
It is possible to bisque fire your pieces in our kiln at 20,-/kg.