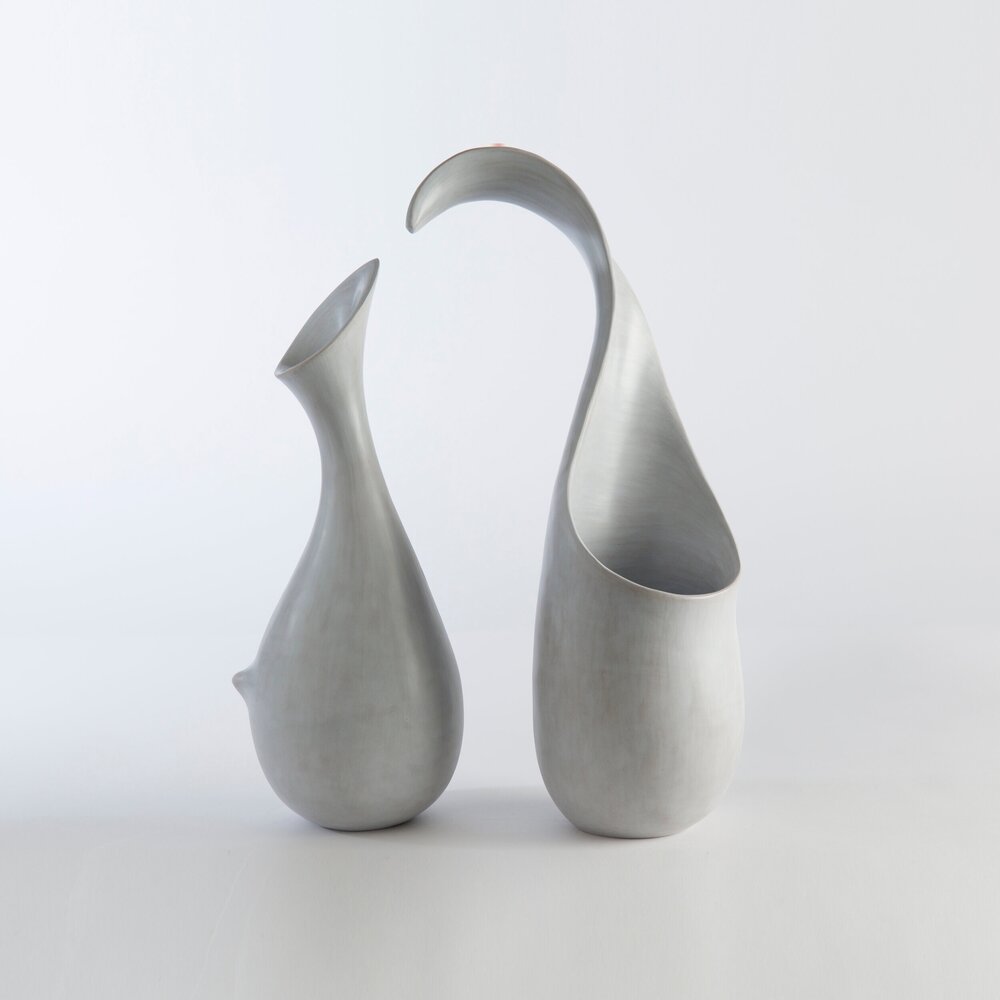 Handbuilding Abstract Portraits with Tina Vlassopulos – 23 en 24 September
Hidden language resides in most art forms, from ballet gestures to meaningful symbols in paintings.
This workshop will encourage you to extend your visual language and explore ways of communicating in a symbolic and subjective way. We will attempt to express different human qualities in abstract form using shapes and mark-making.
The talented famous ceramic artist Tina Vlassopoulos will show you how to express different….
This workshop is scheduled on 23-24th of September, from 10am to 16pm. This workshop is given in English.
DAY 1:
3/4hr – 1 hr slide-show about Tina's work.
A brief talk about the project
You will be required to make some quick sketches of your ideas and/or some small maquettes.
Review of the progress.
Demonstration of some of Tina's hand-building methods.
You will make 2-3 small pieces exploring your ideas and a simple piece to practice burnishing.
DAY 2:
Demonstration on refining and burnishing the work.
Finishing and burnishing work
Techniques used:
hand building
soft-slabbing
pinching
refining and burnishing
Included:
tools & clay
water, coffee and tea
To bring:
apron
notebook and pencil
lunch
For sculptors, ceramicists and creatives. Experience in handbuilding is required. Bisque firing of small pieces is possible at 15,-kg (<20cm hight).